One of many rustic roadside Frontier Town advertising signs erected in Montana. John Quigley saw promotional opportunities in almost every situation, and the results were typically colorful and quite effective. Here are just a few examples...
Probably the first Frontier Town sign, ca. 1949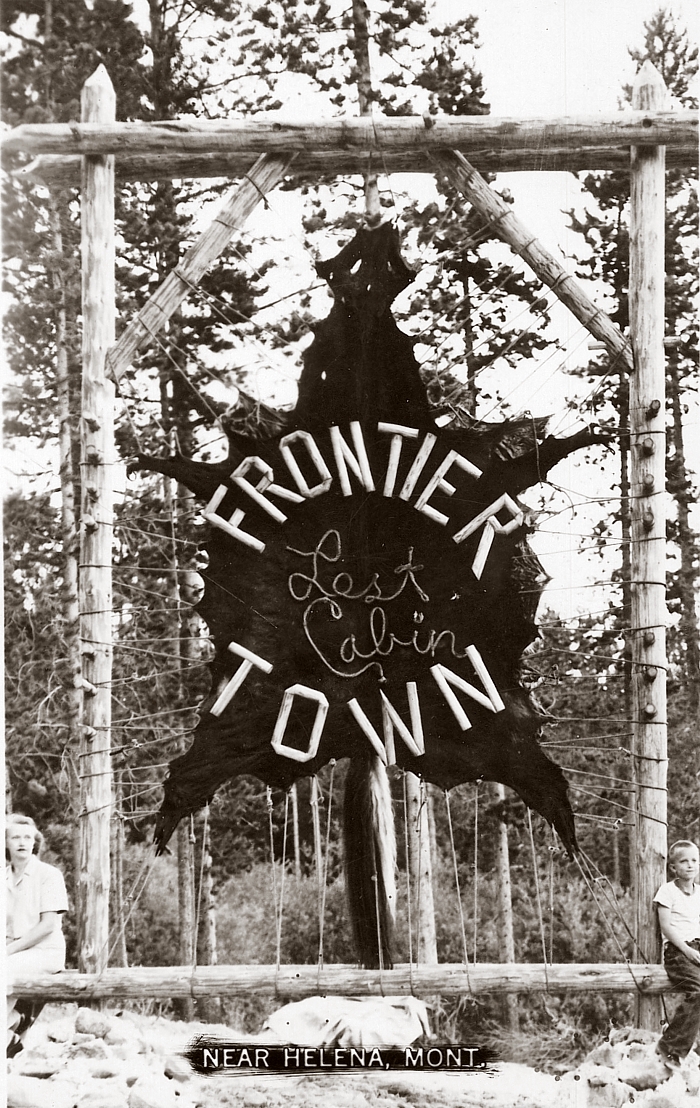 Vandalism of Signs an Opportunity for Publicity, 1960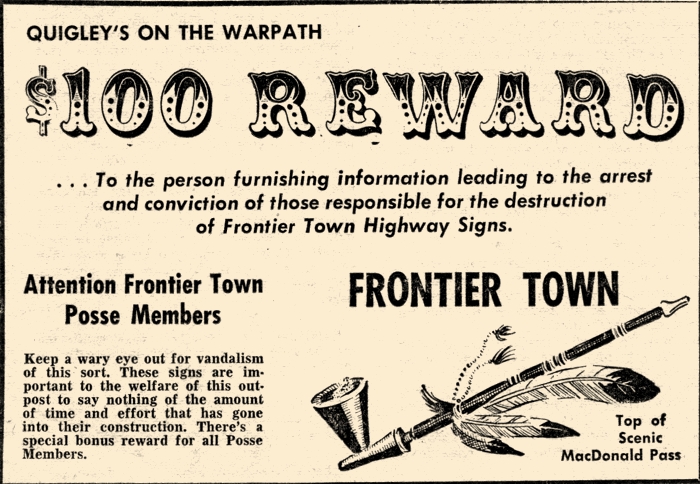 Roadside Kinetic Barking Dog and Bear Sculpture, 1950s Views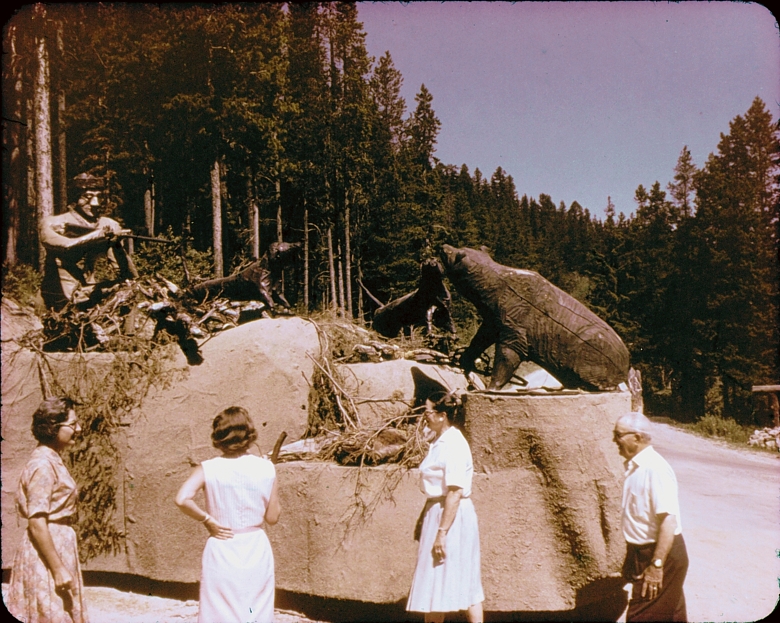 Shown are two versions of John Quigley's famous (some might say notorious) hand-carved kinetic roadside attention-getter. Powered by electric motors, it depicted a grizzly bear about to attack a man and his dog. The dog jumped while a loud tape-recorded loop of barking echoed across the mountains. How could you not stop for that? Many thousands did.

Kitty Ann Quigley's first job at Frontier Town, when she was a little girl, was to hide near the sculpture and turn on the tape recording of the barking dog when she saw cars approaching. The tape later played automatically.
PLAY AUDIO OF THE ORIGINAL BARKING DOG SOUND
The loud barking and the location of the sculpture right beside the highway eventually brought reactions from the Montana Highway Commission, Bureau of Public Roads and the U. S. Forest Service. Legal wrangling went on for years, finally culminating in John Quigley moving the sculpture back thirty feet from the highway in 1968.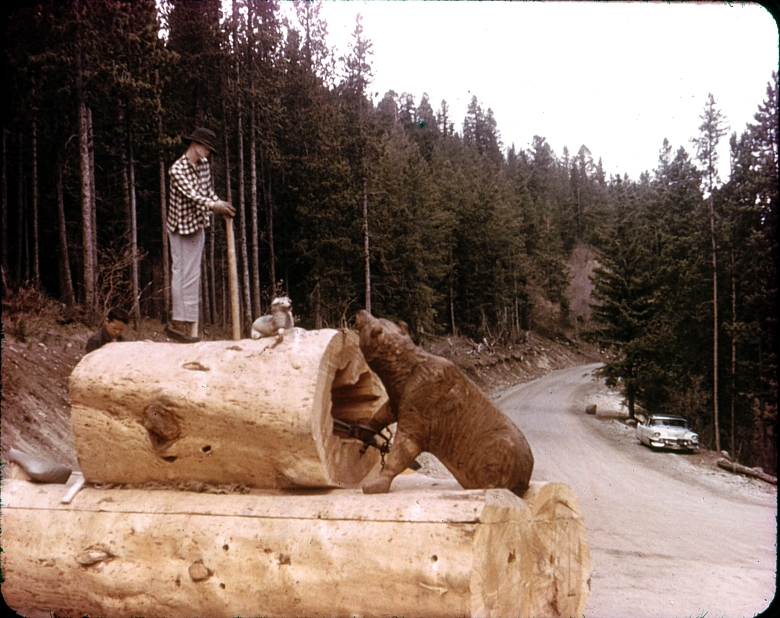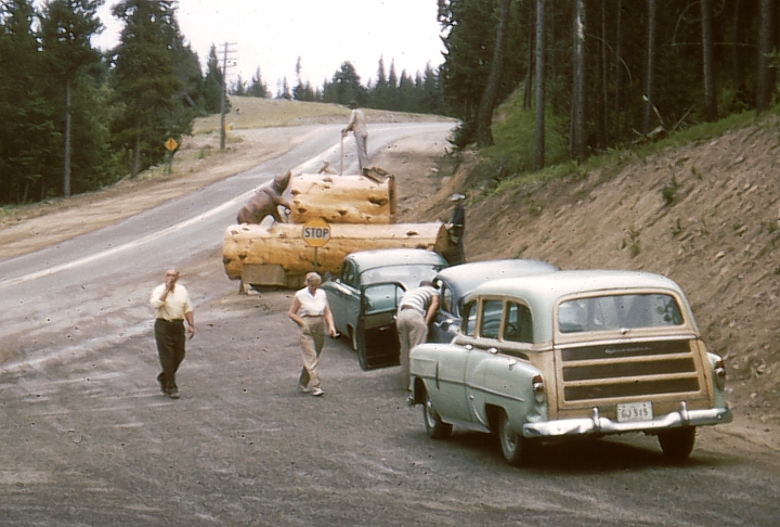 Sculpture Moved Back from Highway, 1968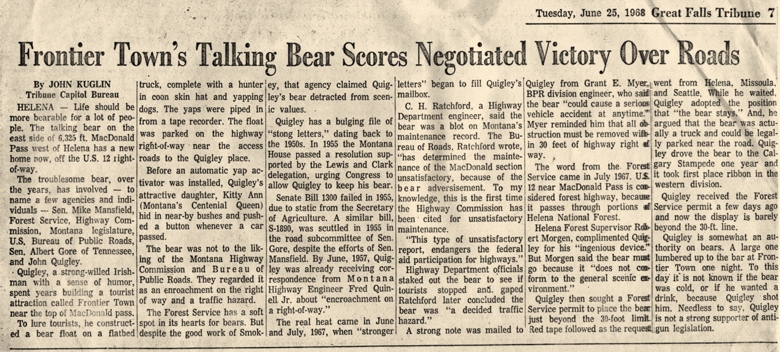 CLICK ON IMAGE TO OPEN A BIG VERSION IN A NEW WINDOW


Frontier Town Bowling Team, 1950s


Fold-out Brochure, Late 1950s


John Quigley and Posse Make First Deposit at New Union Bank & Trust Co., 1959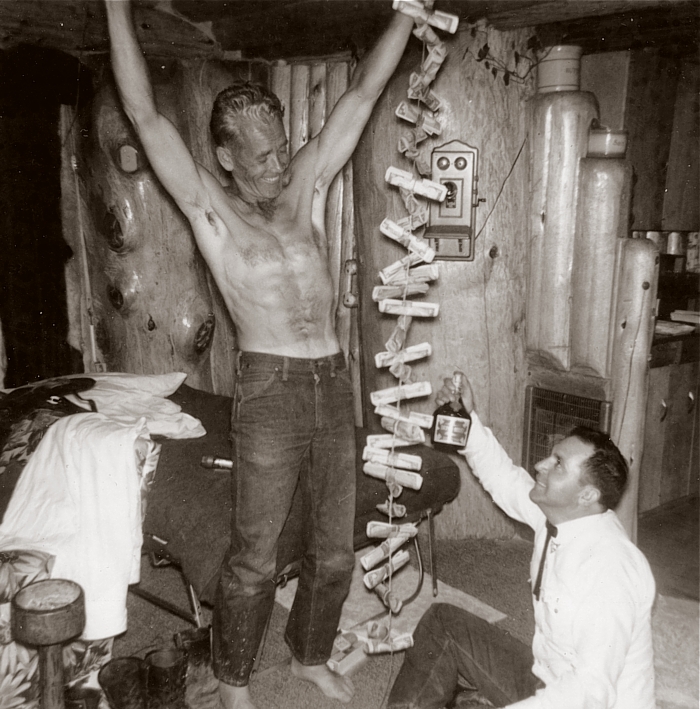 Preparing the Deposit at Frontier Town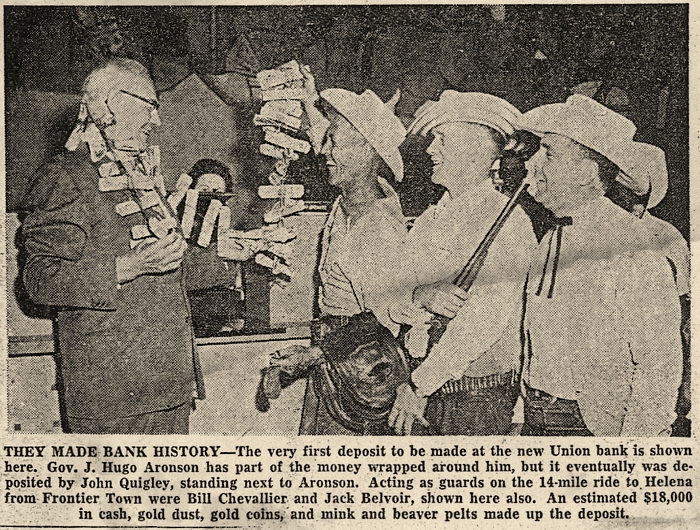 The Frontier Town Times
CLICK ON IMAGE TO OPEN THE COMPLETE NEWSPAPER IN A NEW WINDOW
John Quigley published a couple editions of The Frontier Town Times, a promotional newspaper. It is interesting reading, and gives a good history of Frontier Town, along with information about the differnet aspects of the attraction. This edition was published in about 1965.

Frontier Town Letterhead by Robert F. Morgan




"Bear Vision"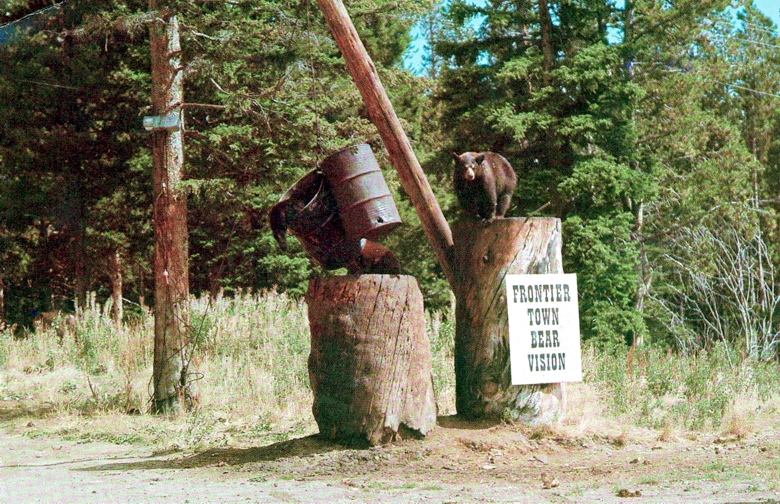 Large Brown Bear Shot Inside the Bar, Aug. 31, 1962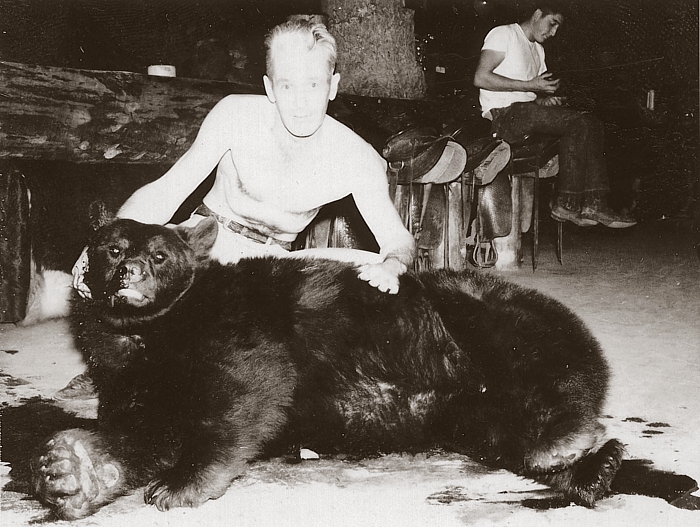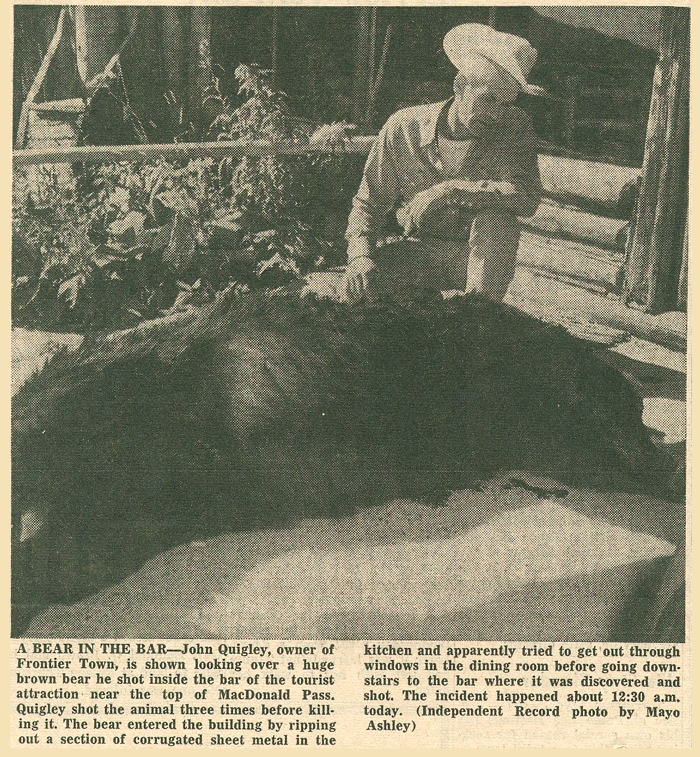 The Bear was subsequently stuffed and mounted behind the bar.